Letter From Timothy Briggs, MD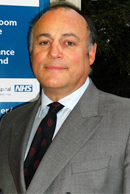 Chair 2015-2016
Dear ISOC Members
I am currently an Orthopaedic Surgeon at the Royal National Orthopaedic Hospital at Stanmore and an Honorary Professor at UCL. I specialise in complex hip and knee surgery as well as sarcoma and surgical oncology. The next meeting will be held in London in 2016 and I hope that you will attend. The focus will be on joint infection and we hope that many orthopaedic centres will participate and share their knowledge on the management of this often difficult problem. We are also planning a World Symposium 'The International Musculo-Skeletal Time Bomb for Action'. This will focus on how we manage the ever rising demand for our services in the face of national and international world debt. It promises to be an exciting meeting and I look forward to welcoming you to London in 2016.
Tim Briggs
Biography of Professor Timothy Briggs MBBS (Hons), MD(Res), MCh(Orth), FRCS(Ed), FRCS(Eng)
He qualified from The Royal London in 1982 with a distinction in surgery and prizes in anatomy and surgery. Appointed to the Royal National Orthopaedic Hospital senior registrar training programme in 1988 and then to the consultant staff in 1992.
He has served as clinical and surgical tutor and is currently the Training Programme Director responsible for over 50 trainees. He also chairs the North Central/ North East London surgical training committee.
He is the current clinical lead and senior consultant for the sarcoma service with both a national and international reputation. This service has received a number of national awards for innovation in this area of practice. His clinical and research practice has focused on the management of sarcomas and complex hip and knee pathology. He was awarded his MD(Res) from UCL in 2009 and awarded an Honorary Professorship from UCL in the same year. He has published more than 150 papers and co-written/ edited a number of orthopaedic text books.
He was Medical Director at the RNOHT for 15 years and was instrumental in ending 30 years of uncertainty and securing a rebuild of the hospital. This has now started!
He is currently Chair of the National Clinical Reference Group for specialised orthopaedics, and Chair of the Federation of Specialist Hospitals. He has been seconded onto the steering committee of the National Joint Registry from 2014. He was the President of the British Orthopaedic Association for 2014.
He authored the report "Getting it Right First Time", looking at the ways of improving the provision of Orthopaedic care in England. This received Government funding to run as a national pilot. So far over 170 hospitals have been visited and all orthopaedic providers in England will be visited. The subsequent report will fundamentally change the delivery of orthopaedic care across the country.
He has also authored ''The Chavasse Report'', which was launched in July 2014, which provides the solutions to improve the care of Armed Forces personnel, either serving or retired with musculoskeletal injuries, when discharged and reliant on the NHS for care.
He is married with three children, two of whom are at medical school. He played rugby at medical school, winning the Hospitals cup, and played for Blackheath in the 1980s. Now he enjoys farming, running a smallholding with his wife, and sailing.
Timothy Briggs, MD
BOARD OF DIRECTORS (CURRENT)
MATHIAS BOSTROM, MD
HOSPITAL FOR SPECIAL SURGERY
EXECUTIVE DIRECTOR
LUIS MOYA, MD
CLINICA ALEMANA
TREASURER
AKOS ZAHAR, MD
HELIOS ENDO KLINIK
PAST PROGRAM CHAIR, 2013
JOSE CLEMENTE IBARRA, MD
INSTITUTO NACIONAL DE REHABILITACION
PAST PROGRAM CHAIR, 2014
TIMOTHY BRIGGS, MD, FRCS
ROYAL NATIONAL ORTHOPAEDIC HOSPITAL
PAST PROGRAM CHAIR, 2016
WILLIAM WALTER, MBBS, PH.D, FRACS
MATER HOSPITAL
CURRENT PROGRAM CHAIR, 2017
MAGNUS ENEROTH, MD
SKÅNE UNIVERSITY HOSPITAL
CHAIR OF FUTURE PROGRAM, 2019
BART SWIESTRA, MD, PH.D
SINT MAARTENSKLINIEK
AD HOC MEMBER
LAURENT HARDER, MD
SCHULTHESS KLINIK
AD HOC MEMBER
MATTHEW ABDEL, MD
MAYO CLINIC
AD HOC MEMBER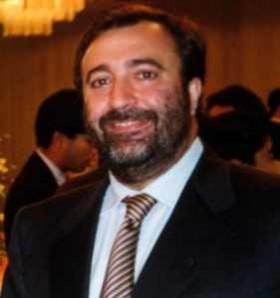 Fabio Catani, MD
ISOC Chair 2009-2010
Istituto Ortopedico Rizzoli
Bologna, Italy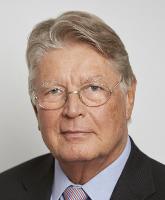 Beat Simmen, MD, PhD
ISOC Chair 2007-2008
Schulthess Klinik
Zürich, Switzerland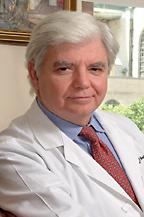 Thomas Sculco, MD
ISOC Chair 2006-2007
Hospital for Special Surgery
New York, New York, USA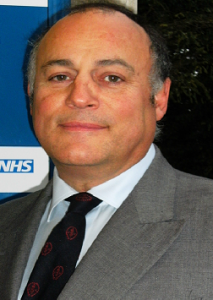 Timothy Briggs, MD, FRCS
ISOC Chair 2015-2016
Royal National Orthopaedic Hospital
London, United Kingdom